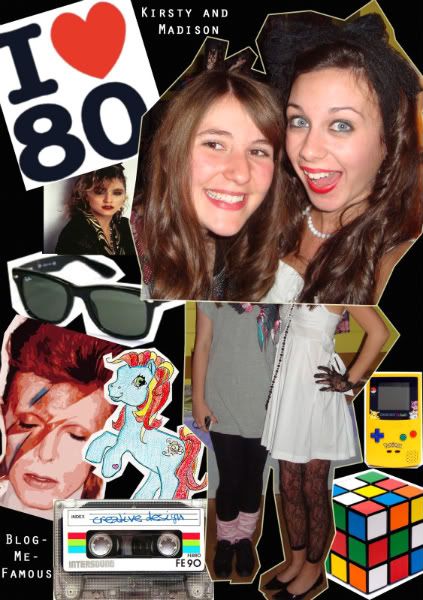 This was a while a back now but I just loved this party and couldn't miss out on sharing the awesome photos with you!

I had such a great time! It was a surprise 40th Birthday party for my Dad's cousin Karen and she was so shocked! Kirsty and I were the first on the dance floor with our official dance moves (ie Vogue, Robot, Llama, repeat). Even Karen's husband Simon came up to us and said: "If I don't speak to you two again tonight, I'd just like to thank you for getting everyody dancing!". Why thank you, we do try.



It was an incredibly good night, but I wish people had dressed up more - there was only about 40% in 80's outfit. Um, hello? It's a fancy dress party. Don't be rude and wear a green t shirt and jeans.

Urgh.



But on a lighter note - ooooooooooooooh I wanna dance with somebody!!